Martin Ramsay is internationally recognized as someone who combines organizational process and human resource development with information technology to leverage organizational effectiveness.

He was featured in Fortune as "an expert on the organizational impact of new information systems" who impresses clients with his "preparedness and clarity."

He won the Center for Digital Education gave him their "In the Spotlight" Award, calling him one of the "most innovative, hard-working, trend-setting IT leaders in the nation."

His Learning Asset Management Project (LAMP) won the Mellon Award for Technology Collaboration.
He has worked on three continents in thirteen countries in his quest to help organizations.
Martin is the founder and managing director of CEATH Company, a consulting firm specializing in helping organizations become more effective. CEATH Company leverages expertise in organizational processes and human dynamics to accomplish its mission. Through CEATH Company, Martin has:

developed a myriad of experientially-based training programs

designed diverse software applications

acted as a consultant to a host of internationally recognized clients in such areas as business process improvement, customer relationship management and Business Information Technology Deployment (a field pioneered by CEATH Company)

conducted numerous technology assessments and process reviews in North America, South America and Europe

developed a process that includes development of action plans and follow-up and tracks status and results in a software tool developed by CEATH Company.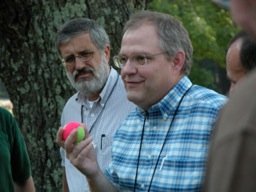 His skill in working with cross-functional work teams to align and implement action plans that support organizational strategies is frequently requested. CEATH Company's Factory on a Desk-Top™ experiential learning laboratory has gained international attention as a process redesign and improvement tool.